Our native orchids are exquisitely beautiful and extremely variable, growing in habitats as diverse as deep woodland shade, chalk downs, waste tips and disused quarries, to sphagnum bogs.
This talk details;
the structure of orchid flowers;

their life cycle – self-pollination or by insects yet dust like wind-blown seed taking years to develop in association with a fungus into an underground corm;

how the flowers of the rare Early-spider Orchid in Sussex (and other species) rotate as they grow.

Twenty seven species of native orchids are shown in their natural settings and in close-up, plus a few from Italy.
The talk lasts 60 minutes.
Native Orchids of Sussex, Surrey & Kent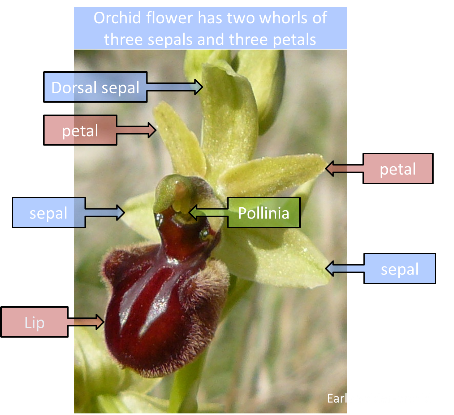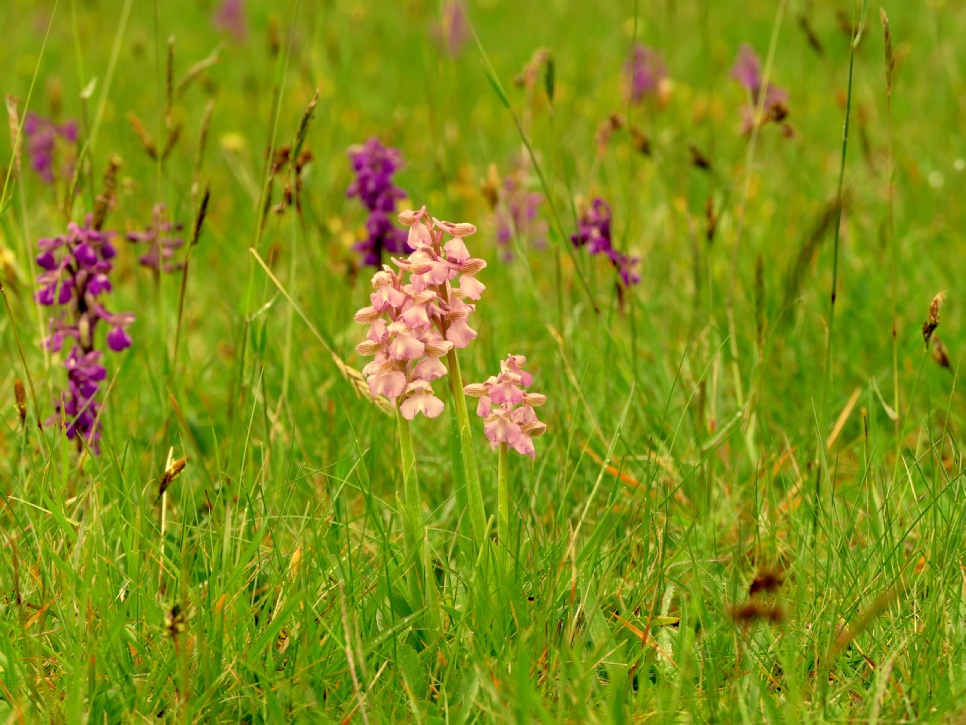 Green-winged Orchids in an East Sussex churchyard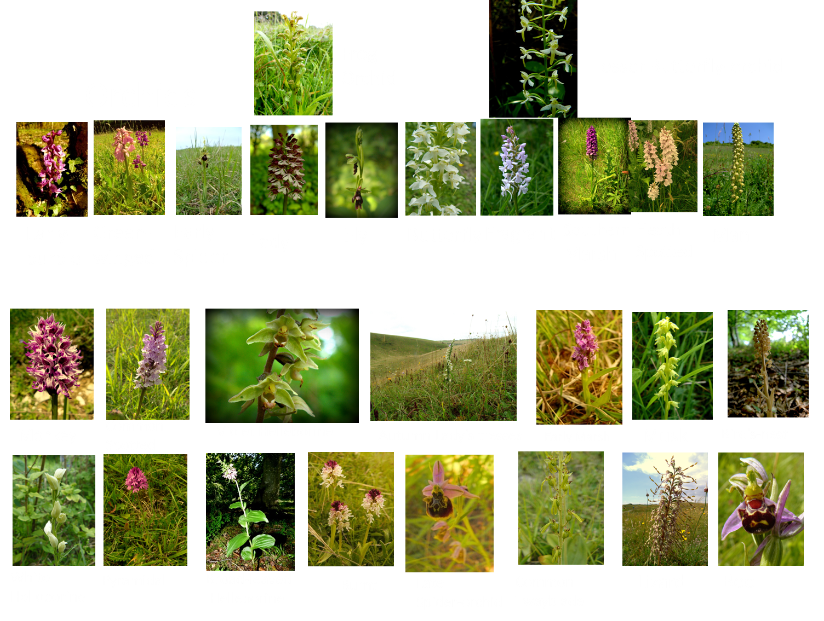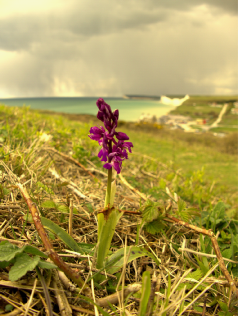 Left, Early-purple orchid on the Seven Sisters overlooking Birling Gap.
"The best talk that we have ever had" was a comment from one horticultural society in West Sussex to this talk.