The evolution of a formal garden to a nature reserve – how to enjoy a garden more with less effort!
Encourage wild flowers, banish insecticides and then be amazed.
Over years my garden has evolved to an extraordinary nature reserve: the breadth of species photographed are shown in this talk.
For example, be relaxed about Convolvulus, (bindweed) and enjoy the beautiful White Plume Moth, above, which feeds on it.
Be slow to dead-head corn flowers and watch goldfinches devour the seeds.
Green woodpeckers visit my lawn for the abundant ants.
Other birds and insects are astonishing too.
The silver-washed fritillary, right, may have started life as a caterpillar on the violets, which are encouraged in flower beds. On a pergola post above the violets were insect eggs.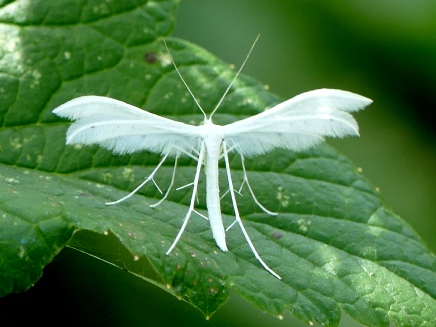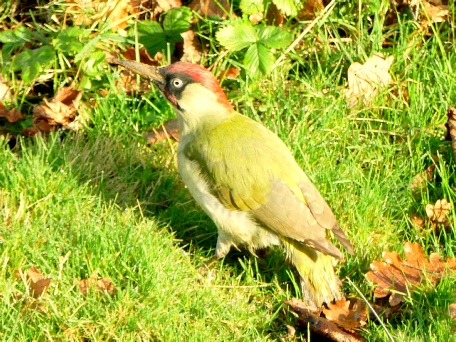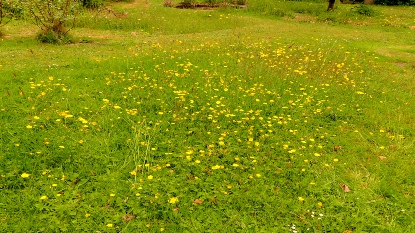 Scatter some seeds of Yellow rattle - it is parasitic on grasses, loved by bees and wild flowers will flourish.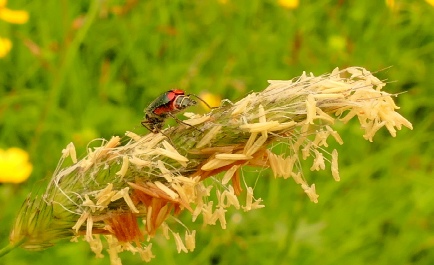 This colourful beetle eats just grass pollen (if the grass is left to grow) and its grubs live in the ground and eat slugs.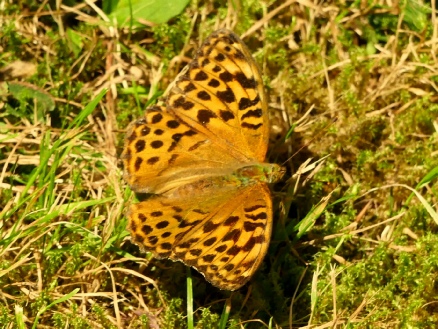 This highly animated talk lasts one hour and shows how our gardens can be a valuable refuge for threatened wildlife.
For example, the caterpillars of the spectacular Pale Tussock moth, left, eat the leaves of my fruit trees. They are easily "treated", i.e. killed with "natural insecticides" containing fish oils.
However, my apples' and pears' harvests this year were bountiful: why then would one want to "treat" such spectacular moths? They are welcome to the odd leaf or two for the beauty they bring to my windows at night.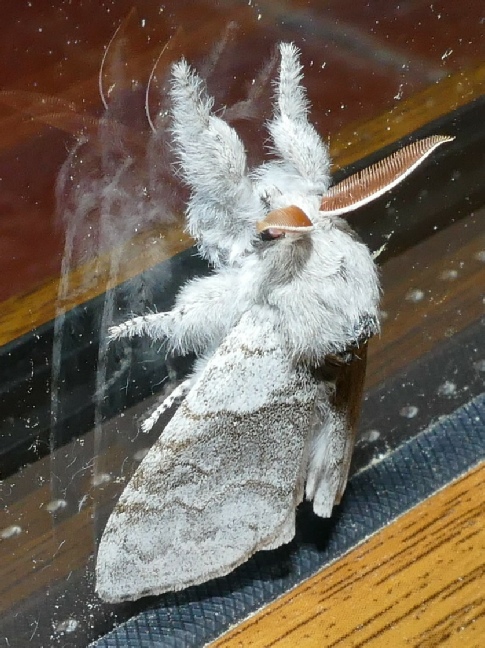 This talk illustrates the joy and surprises in the garden in its evolution from formality to a wonderful nature reserve.